Gonzaga Honoring Those Who Fight Hate
Wednesday, November 18, 2020
SPOKANE, Wash. – The Gonzaga University Institute for Hate Studies has awarded its 2020 Eva Lassman Take Action Against Hate Awards to Leslie McAuley and the Spokane County Human Rights Task Force. The awards are given annually to individuals and organizations committed to "taking action against hate."
The awards are named for the late Eva Lassman, a Holocaust survivor and longtime community educator on the Holocaust and human rights who received the inaugural Take Action Against Hate Award in 2009. Gonzaga also honors Lassman's legacy with the Eva Lassman Memorial Student Research Awards, which offers Gonzaga students up to $1,000 for research toward understanding hate better and countering it more effectively.
"It is an honor to recognize those in our community who model leadership that unites us all," said Kristine Hoover, Ed.D., associate professor of organizational leadership and director of the Institute for Hate Studies. "Their dedication and commitment to countering hate and supporting human rights is profoundly inspirational."
Individual Award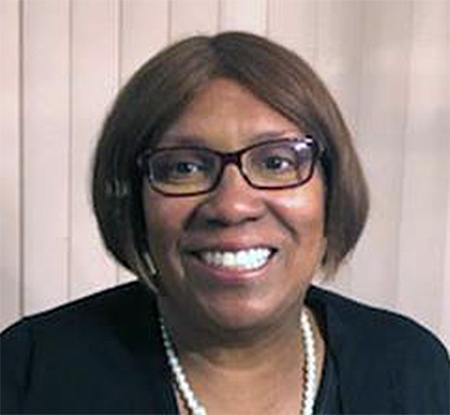 Leslie McAuley
Leslie McAuley, who earned a master's degree in theology at Whitworth University, worked for 24 years in a federal agency. From a prayer breakfast two years ago, she started a book group of diverse individuals that has stayed together based on their relationships and commitment to one another. Approximately 150 people now participate from throughout Spokane, the Washtucna area, and Spokane Valley.
Among the titles they have discussed is "Black and White: Disrupting Racism One Friendship at a Time." She bridges divides and is a model for resiliency. She is currently the coordinator of the reconciliation calling community in Whitworth's office of church engagement.
In addition, McAuley is an Assistant Pastor at Immanuel, a diverse church community in Spokane, where she is involved in many types of ministry. She devotes much of her time to developing new outreach strategies that include a new partnership with Gonzaga's Productive Discomfort series for faculty and staff.
"She knows no limits and is truly an unstoppable force," said Hoover.
Organization Award
The Spokane County Human Rights Task Force was recognized for developing the Hate and Bias Incident Report, a form on its website that adds to the community's commitment to be welcoming and inclusive. Through the form, the task force is better able to identify and care for those who may have been harmed.
Board Member Sima Thorpe accepted the award on behalf of the Task Force at a Gonzaga ceremony last month.
All data gathered helps the community focus anti-hate resources strategically. Hate incidents and hate crimes are offenses against a person or property motivated in whole or in part by an offender's bias against a race, religion, disability, sexual orientation, ethnicity, gender, or gender identity.
The mission of the Spokane County Human Rights Task Force is "to guard and advance human rights in order to create a region where all people feel welcomed, safe and valued." Their founding principles and creed are based on the Declaration of Independence, the United States Constitution, and the Constitution of Washington State. Over the past four years, their primary focus has been in education, victim support and documentation of hate activity.
Student Awards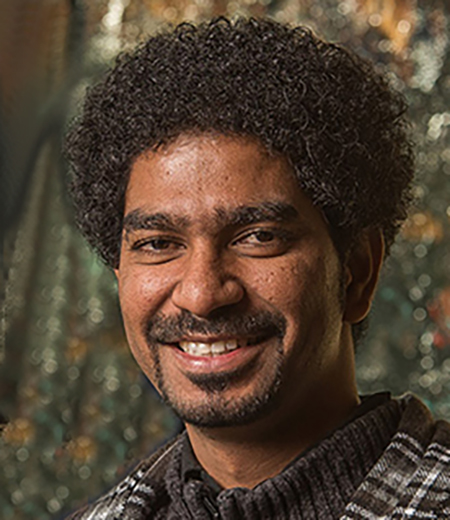 Manojprabhakran Thirupal
The 2020 Eva Lassman Memorial Student Research Award recipients were (first place) Manojprabhakran Thirupal, a doctoral student in the School of Leadership Studies along with adviser Kem Gambrell, Ph.D., for work on the topic, "White Supremacy in the Northwest"; and Christopher Combs from the College of Arts and Sciences with adviser Jessica Maucione, Ph.D., for research on the topic, "Gay in Cuba: Analyzing Sexual Stigmatization through the Lens of Class-based Experiences in a 'Classless Society.'"
About Eva Lassman
The late Eva Lassman, a Holocaust survivor and longtime community educator on the Holocaust and human rights who received the inaugural Take Action Against Hate Award in 2009. She stood as both witness and advocate for dignity, respect, and perseverance, served on the Institute's advisory board and received an honorary Doctorate of Laws from Gonzaga Law School in 2002. Lassman also received the YWCA's Carl Maxey Racial Justice Award in 2006 for her work battling racism and empowering women. Despite her firsthand experience of inhumane acts, she never surrendered to hate or lost her indomitable spirit.
For more information, please contact Kristine Hoover, Ed.D., at (509) 313-3831 or hoover@gonzaga.edu, or visit the Gonzaga University Institute for Hate Studies.